Emergency Response Coordinator
Emergency Response Coordinator
NCIDC Eureka Office
$60,000 to $65,000, Depending on Experience
Please submit application, resume, and cover letter
Open until filled
Temporary Work Experience training positions
Temporary Work Experience training positions
available for eligible Native Americans include training in the following paid positions:

Maintenance—located at NCIDC Eureka
Administrative Assistant—located at UIHS

Once temporary work experience is completed, participants are provided placement services to assist them in obtaining and retaining permanent employment placement.

Please fill out online intake at intake.ncidc.org to determine Eligibility for these and other Temporary Work Experience Training Positions.
UIHS Summer Day Camp Positions
Accepting applications until
UIHS Summer Day Camp Positions

Camp Cook positions close 5/16
Camp Coordinator positions close 5/25
Adult Counselor positions close 5/25
Peer Counselor positions close 6/10

Coordinators must submit a Letter of Interest (LOI) and Resume
Adult & Peer Counselors applications are available at all UIHS clinic sites and at www.uihs.org

Potawot Health Village, Arcata • June 27–July 1, 2022
Elk Valley Rancheria Community Center, Crescent City • July 11–15, 2022
Resighini Rancheria Community Center, Klamath • July 18–22, 2022
Morek Won Community Center, Weitchpec • July 25–29, 2022

Emergency Assistance
Available Now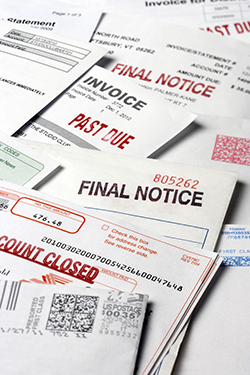 We can help with these!
Using Community Service Block Grant (CSBG) Funds provided through the CARES Act, statewide emergency assistance is available for Native Households located in California that have been affected by the pandemic.  It does not matter if you are on or off reservation, or if you are from an out-of-state Tribe.  Even Native Hawaiians and Alaskan Natives may be eligible for this program if they live in the State of California.
NCIDC is committed to giving any support we can in this time of crisis, continuing our work providing services to eligible low-income Native Americans (this can include emergency rental assistance, food costs, cleaning supplies, and other emergency expenses).
Specific services include:
Housing Assistance:
pay current and past due rent

prevent eviction or foreclosure
to obtain suitable housing
or provide assistance to homeless families transitioning to permanent housing.
Utility Assistance:
pay past due

prevent disconnection of utilities
and/or to restore services.
Nutrition services:
for limited food resources.
To see if you qualify
apply at intake.ncidc.org
For a printable pdf flyer for this program, click here

Organizational audits for 2021 through 2025
The Northern California Indian Development Council, Inc. (NCIDC) is soliciting a bid proposal for organizational audits for the fiscal years ending December 31, 2021 through December 31, 2025. In connection with the audit of the financial statements, the Auditor shall also prepare and complete IRS Form 990 and 990T plus California Franchise Tax Board Forms 199 and 109.
Da'luk Counseling Services
Limited, weekly 1:1 secure and confidential VIRTUAL counseling services via Zoom available for Tribal Youth and Young Adults ages 12–26, residing in Humboldt and Del Norte Counties.
Del Norte County COVID Vaccination and Testing
Various locations in Del Norte County for COVID vaccination and testing.
Humboldt County COVID Vaccination and Testing
Various locations in Humboldt County for COVID vaccination and testing.
Trinity County COVID Vaccination and Testing
Various locations in Trinity County for COVID vaccination and testing.
There are no events at this time