Help Us Serve Our Native Communities Better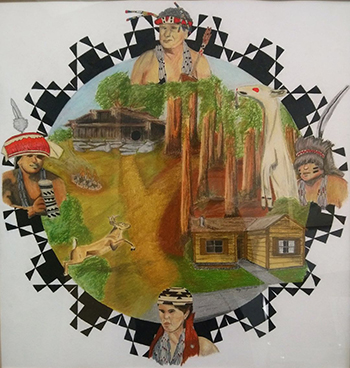 We have officially started our 2023 community needs assessment!
The only way that we can get an accurate understanding of the
needs of Indian people throughout California is with YOUR help.
Fill out this 12-minute survey and add your experiences to the
story that guides NCIDC's services for the next 2 years.
Link to adult survey (Closing 4/1/23!):
https://survey.ncidc.org




Link to teen survey (Closing 4/1/23!):
https://youthsurvey.ncidc.org


Mostly Multiple-Choice Questions
12-Minutes To Answer
Your Answers Are Confidential 
Estimates show that there are >772,000 American Indian people
in California. Your answers help provide a fuller story of our People.
Tell Us What You Think
Your Answers Shape Our Services, Programming & The Statistical
Report Will Be Available To Tribal Government & Agencies.
Add Your Experiences To The Story That Guides NCIDC's Services
for the next 2-years.
Your Answers Help NCIDC Provide Services Like Emergency Food
Assistance, Employment Skills & Training, Youth Programming,
Education & Indigenous Education Advocacy, Disaster Services…
Let Us Know How We Can Serve Your Community Better
Take The NCIDC Needs Assessment Survey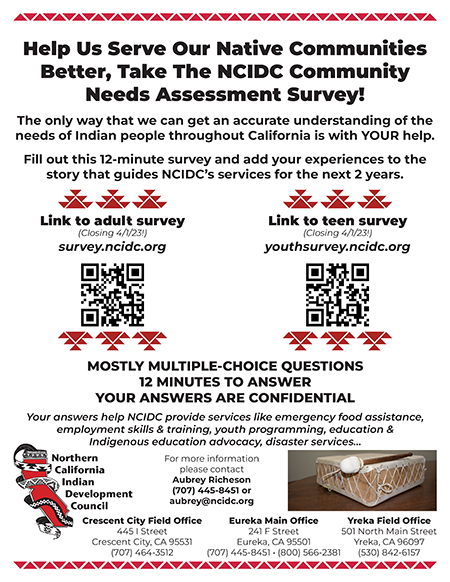 click here for a full-site pdf for printing