Da'luk Youth Program Staff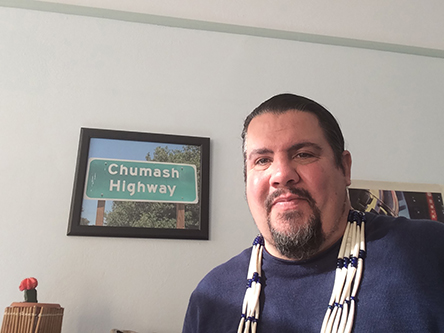 For full-size image click here
Vincent Feliz, ASW # 96803
Da'luk Youth Program Social Worker
Vincent (Chumash), has lived on the NorthCoast, Humboldt County for the last 26 years. Before that, born and raised in Bakersfield, California, Vincent has a graduate degree in social work from CSU, Long Beach and a bachelor's degree in psychology from CSU, Humboldt. His wife and two children are Yurok Tribal members, along with being Karuk. Vincent is an active practitioner of his Chumash heritage (ceremony, songs, traditions). His humble journey has offered opportunities to work as a social service provider at United Indian Health Services, Inc., Humboldt State University, as well as offering trainings/workshops to various Humboldt County agencies. Vincent has also been honored to be a master of ceremonies (MC) for local events, such as the HSU Annual Big Time and Social Gathering.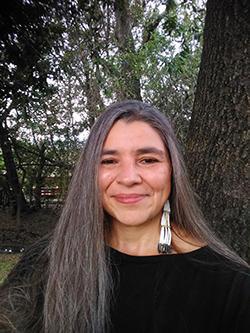 For full-size image click here
Carolyn Smith, PhD
Da'luk Youth Program Coordinator
Carolyn Smith (Karuk) is the Da'luk Youth Program Coordinator at the Northern California Indian Development Council (NCIDC). She holds a PhD in Anthropology and is a traditional basketweaver and artist. Most recently, she was the Executive Director for the California Indian Basketweavers Association and the 2018-2020 Chancellor's Postdoctoral Fellow in the Department of Ethnic Studies at UC Berkeley. In her academic work, Carolyn uses indigenous methodologies to understand how Karuk basketry is profoundly interwoven with ways of knowing and being in the world. She is a member of the UC Berkeley Native American Advisory Council, the newly-formed California Indian Studies Scholar Association, board member for the California Indian Museum and Cultural Center, and co-founder of the High Ground Arts Center.