Da'luk Youth Program Overview

Da'luk Youth Program Vision and Purpose
The Da'luk Tribal Youth Program aims to promote healing through culturally rooted lessons, to develop social/emotional competency, and to support training and development of youth advocates on policy, systems, and environmental change to prevent substance use, while promoting positive cultural identity and tribal wellness among middle and high school Native American students in Humboldt County. In collaboration with traditional cultural bearers, the Da'luk Youth Program will cultivate heathy life outcomes for Native youth to flourish into future leaders.
The purpose of the program is to provide Native American youth, ages 12–18, the tools and skills they need to make positive contributions to their communities. Focusing on social and emotional capacity building, as well as enriching youths' leadership skills, the Da'luk Youth Program participants will have opportunities to work with program staff, traditional cultural bearers, community leaders, and peers to identify local policies and effect change.
Through culturally informed afterschool and occasional weekend activities, grounded in evidence-based practice, Native American youth will be able to build the skills necessary to be leaders in their communities, with the ability to raise awareness to issues that are central to their lives, to encourage communities to address the systemic and structural inequities that shape living conditions and experiences, and to aid in changing institutional policies, practices, to make a better future for all.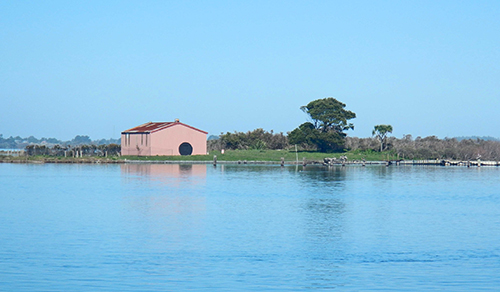 For full-size photo click here
The Meaning of Da'luk
During Fall 2020, NCIDC Youth Program staff approached representatives from the Wiyot Tribe and received permission to use da'luk to name NCIDC's newest program the Da'luk Youth Program. The word da'luk means "words and/or talking," and represents the core of the program: constructive communication to inspire healthy lifeways and to cultivate equitable change in the world. The Da'luk Youth Program is honored to use this name as a continual reminder that the Program and NCIDC Eureka offices are situated on Wiyot Tribe's land.
The Da'luk Youth Program would not be possible without the generous support from The Center at Sierra Health, Elevate Youth California.